We Offer a 3% Military Discount!
Local Places and Attractions in Downtown Jacksonville
Nestled in downtown Jacksonville, The Metropolitan Loft offers all the rewards and comforts of high-class living. Enjoy convenient grocery shopping at The Fresh Market, Publix at Riverside, Freshfields Farm Jacksonville, and more. Grab a delicious bite to eat at Sweet Pete's Candy, Da Real Ting Cafe, Gil's Kitchen, Kazu Sushi Burrito, and many other spectacular options. Whether it be a relaxing day of beautiful Jacksonville views or a night out on the town, our community gives you both the thriving neighborhood and the stylish apartment you want.

The Metropolitan Loft offers you incredible access to all of downtown Jacksonville. Take in local hubs like Super Food and Brew, Dos Gatos, Cowford Chophouse, and Bold City Brewery. Create the perfect day-to-day routine that suits all your needs. Uncover a world of delicious food, spectacular entertainment, and endless opportunities to embrace the heart of Jacksonville. Enjoy the benefits of city life, combined with the rewards that come with living in one of the best luxury apartments in Jacksonville, FL.
The Metropolitan Loft Neighborhood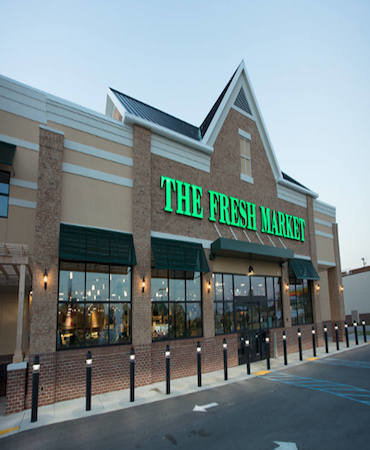 The Fresh Market
The Fresh Market
150 Riverside Ave Suite. 200
Jacksonville, FL 32202
Closes @ 9:00 P.M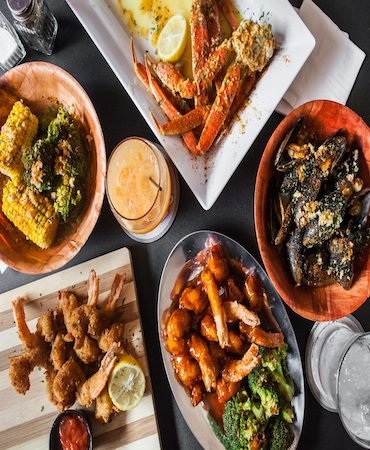 Whispers Oysters & Crab House
Whispers Oysters & Crab House
331 W Forsyth St
Jacksonville, FL 32202

Tue-Thu 10am-8pm
Fri-Sat 10am-9pm
Sun 10am-5pm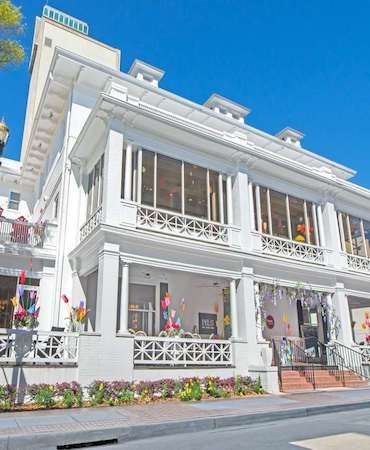 Sweet Pete's Candy
Sweet Pete's Candy
400 N Hogan St
Jacksonville, FL 32202

Tue-Thu 10am-8pm
Fri-Sat 10am-9pm
Sun 10am-5pm

Nearby Transit & Points of Interest
Time and Distance from The Metropolitan Loft
Parks, Shopping and Attractions
Drive
Distance
Jacksonville Museum of Modern Art
2 min
0.3 miles
EverBank Park
2 min
0.4 miles
Prime Osborn Convention Center
3 min
0.8 miles
Downtown Library
3 min
0.7 miles
EverBank Field
7 min
1.9 miles
Jacksonville Zoo
15 min
7 miles
Regency Square Mall
15 min
7 miles
Restaurants and Bars:
Drive
Distance
Da Real Ting Café 
2 min
0.4 Miles
Volstead 
2 min
0.4 Miles
Breezy Jazz Club
5 min
1.4 Miles
Super Food and Brew
5 min
0.6 Miles
Casa Dora Italian Cuisine & Pizzeria
5 min
0.7 Miles
Spliff's Gastropub
5 min
0.7 Miles
Bay Street Bar and Grill 
5 min
0.8 Miles
Cowford Chophouse 
5 min
0.7 Miles
Liquor & Package Stores:
Drive
Distance
Riverside Liquors & Hidden Speakeasy
9 min
3 Miles
Shores Liquors and Bar of Avondale
10 min
4 Miles
8th Street Liquor
8 min
1.8 Miles